What is your style? Everyday we are inundated with images and ideas about society's values on style, from the size of our body to how we dress our body. If you don't fit into the mold that society projects you can be left feeling left out or worse, worthless. This happens because we lack confidence in who we are and our own style. We might be holding on to old beliefs about how we should look or what we should wear. Its time to let go of what isn't working and define our style and begin to live in it. But where do you start?
First, we need to get clear on our true selves as it relates to our style. The best way to do this is to check out my Fashion Feng Shui® quiz. I use this with my clients to help them begin the process of defining their style. The intention of this quiz is to determine your primary essence – Water, Wood, Fire, Earth, Metal – you may find that you have two but one will be more dominant. Once you know your essence you can delve more into how you can live with in it by scheduling a Fashion Feng Shui® session on my website. Leave a comment below with your results and be sure to add your aha's.
1) What type of workout do you enjoy?
a) yoga, tai chi, chi-gong
b) running, sports, cross training
c) pole dancing, Zumba, belly dancing
d) walking, Jazzercise, gardening
e) pilates, body sculpting, power yoga
2) What pastime activities do you engage in most?
a) reading, writing, painting, meditating
b) outdoor activities, motivating, self improvement
c) fun, amusement parks, dancing, parties
d) sewing, baking, gardening, shopping for antiques
e) museums, hosting parties, shopping, travel
3) Where is your ideal vacation spot or favorite activity?
a) yoga, meditation or spiritual retreat
b) adventure outdoor trip
c) exotic islands filled with fun and dancing
d) family oriented
e) upscale european, museums, historic places
4) What do you value?
a) freedom, quiet time, no schedules
b) action and growth, improving your self and starting something new
c) personal connection and having fun
d) tradition and a sense of community
e) independence, excellence and order, organization and beauty
5) What is your ideal career (whether you are currently in this or not)?
a) creative artist, writer, musician, singer, healer
b) entrepreneur, coach, motivational speaker, lawyer, teacher
c) entertainer, comedic actress, pop singer, PR gal
d) caretaker/nurse, social worker, therapist, mom
e) organizer, leader, speaker, spokesperson, CEO
6) What is your preferred environment?
a) quiet and serene for contemplation and deep thinking
b) outdoors and active
c) fun places filled with people, parties, nightclubs, fun parks
d) family oriented, traditional, dinners, golf clubs, community groups, kitchens
e) upscale or refined, museums,concert halls, ballet
7) What's most important to you in your style?
a) to have a unique look
b) casual, move freely in your clothes
c) making a statement, sexy,
d) comfort, practical and classic
e) perfect fit, high quality and polished
8) You absolutely have to…?
a) do your own thing
b) have to get your daily exercise
c) have to have fun
d) have to be practical
e) have to be organized
9) You are the happiest when…?
a) you are alone
b) you are getting things done
c) you are with people
d) you are helping others
e) you are creating beauty and order
10) What are some of your favorite stores?
a) Anthropologie, Lucky Brand
b) Athleta or Lulu Lemon
c) Kenneth Cole, Victoria's Secret
d) Gap, Talbots, Ann Taylor
e) Donna Karan, Bloomingdales
Mostly A's: The Philosopher Water Essence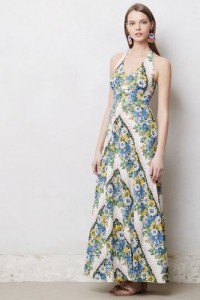 The Water element represents someone who is independent, a free spirit, spiritual, and artistic. The water gal marches to the beat of her own drum. She sees herself as a unique individual with her own creative style. She values doing her own thing and having quiet time to herself. Therefore, she needs her own space and time to create, write, meditate or do yoga. Her style is unique and creative.
Places to Shop: Anthropologie, Lucky Brand
Water gals love vintage items, homemade artistic goods or artisan designs and products. She loves items that reflect her uniqueness, have meaning and spiritual significance.
Image from Anthropologie®
Mostly B's: The Wood Pioneer Essence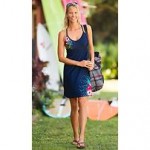 She is the go-getter, health-nut, athletic gal who loves a good competition and it's not afraid to try new things. Her style is simple and moveable, she is the girl who is always on the go and doesn't have time for clothes or accessories that weigh her down. She spends her time, working out, debating, coaching or starting new projects.
Places to Shop: Lucy, Lulu Lemon, Athleta
Wood gals alway look and feel at home in comfortable clothes that don't limit her activity. This doesn't mean she lives in sweats but even her cute dresses will allow her freedom to walk into a cocktail party or take a walk on the beach.
Image from Athleta®
Most C's: The Fire Pleasure Seeker Essence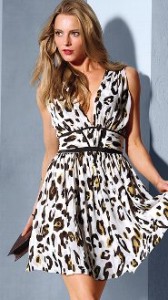 This gal loves drama, having fun and being the center of attention. She is the one at the party dressed in the latest trend, showing off her sexy body and flirting in a sweet way. She values fun over anything else. The Fire essence gal is your social butterfly always at the hottest events and has a friend where ever she goes. She is your actress, PR executive, sales-girl, dancer, event planner, speaker, or anything that keeps her in the spotlight.
Places to Shop: BeBe, Victoria Secret, Kenneth Cole
Fire gals are always dressed in the latest trend. She prefers clothes that are form fitting and showing some skin. Low cut v-necks, skinny jeans, leather jackets and high heels are some of her staple items.
Image from Victoria's Secret®
Mostly D's: The Earth Essence, the Peacemaker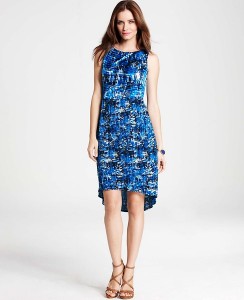 She is the caring, helpful and sympathetic gal. She loves to nurture everyone but herself. She is reliable, supportive, nurturing and the one you call when you need to get the job done, or a shoulder to lean on. She is traditional, sentimental and most likely the one to host holiday dinners and bake that classic apple pie! Her style can be described as conservative, comfortable and classic.
Places to Shop: Ann Taylor, Talbots, Gap
The Earth gal is all about comfort when it comes to her wardrobe. She loves her flat shoes, oversized handbags, and classic styles. When she finds an article of clothing she loves, she buys it in every color.
Image from Anny Talyor®
Mostly E's: The Metal Perfectionist Essence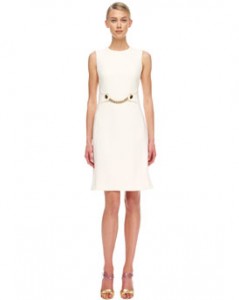 The Metal Perfectionist always dresses in a style that is classic and form fitting. She detests anything that lacks structure or high quality material. You know she is a Metal gal when even her handbag matches her outfit! She enjoys, high-end quality artwork, clothes, jewelry, homes and prefers quality over quantity. She tends to shop name brand stores, but don't be fooled, she'll take a bargain anytime. Her mantra? Quality. Clean. Beautiful.
Places to Shop: Donna Karan, Bloomingdales
The Metal gal is always coordinated from head to toe even including her closet. She organizes her closet by either color, category or style. Her accessories are elegant and refined with perfectly fitted garments that have little or no pattern. She lives by the motto "Less is More".
If this quiz has piqued your interested and your would love to learn more about your style, book a complimentary 30 minute Define your Style Strategy session today by clicking here.