Media
To book Christine for a speaking engagement, interviews, group training or more. Call 877.788.2139 or email info@christinebove.com.
Interview: How to Feng Shui Your Office for Success (Episode #57)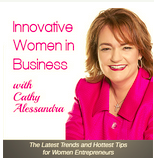 Here are a few highlights from our chat:
Discover how decluttering and organizing your files will help you advance in your career and increase your income.
Find out why organizing your financial papers and book keeping will improve your bank account and your health too.
Learn 2 Feng Shui decorating tips that can aide in advancing your career and will draw the recognition and success you have been wanting.
Listen Now:
Interview: 4 Secrets to Your Sexy Self with Tamara Green
Join Christine as she hosts Relationship & Love Expert, Tamara Green, in a discussion about 4 simple steps to unlock and embrace your sexy side.
Interview: 4 Simple Steps to Organizing Your Bookkeeping and Open Your Money Channels with Carol LeBlanc

"Feng Shui for Money"
Tune in to this discussion on how to avoid the bookkeeping and cash challenges many entrepreneurs face and learn how to implement successful financial systems and goal setting.
Interview:  Angel's Holistic Circle with Host Angel Quintana

"Feng Shui for Business"
Host Angel Quintana speaks with Feng Shui Expert Christine Bové, on the Holistic Circle. Tune in and learn a how Feng Shui can help you increase your money flow in your business, how to arrange your office for success and discover how Fashion Feng Shui will assist you in your career.
Interview:  A Matter of Balance with Host Kristen Rzasa

"Revealing the Magic of Feng Shui"
Kristen speaks with Feng Shui expert Christine Bové on how Feng Shui can impact your career, wealth, relationships and fashion. You have heard about it, but do you know what it really is? Listen and learn!
Interview:  What's Ideal For You with Host Janice Christopher

"Feng Shui for a Successful 2012″
Janice speaks with Feng Shui expert Christine Bové on how to use Feng Shui to setup your space for a successful 2012. Christine will reveal the top 3 areas of your space to increase your income, career and relationships and share tips to help college students improve their study habits and grades.